LA PAROLE AUX SOURDS - UNSILENCED
For deaf people, the hearing world can be an unwelcoming place. When nobody speaks your language, you can be made to feel like an outsider in your own community. That's why we created Unsilenced: to point out how easy it is to overlook sign language, and how much we miss out on when we do.
AWARDS
Cannes Lions - Bronze
Site of the day
Cristal Festival - Silver
Site of the day
Mobile Excellence
Eurobest - Bronze
The One Show Awards - Bronze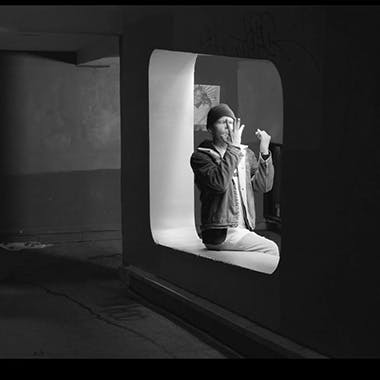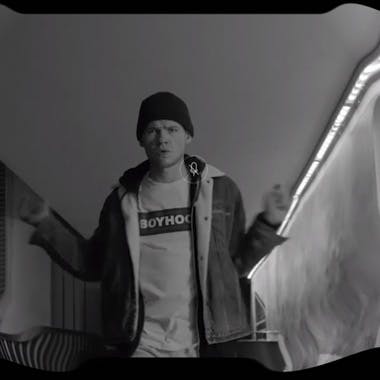 " The first of its kind, Unsilenced is an original track with lyrics "sung" entirely through a combination of sign language and dance."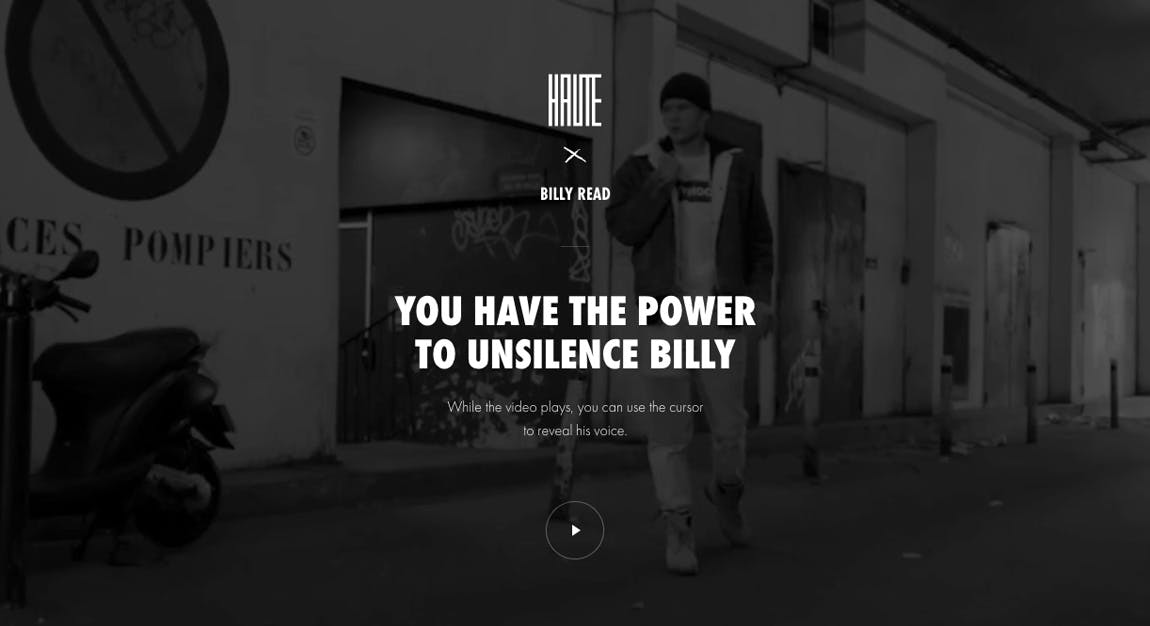 THE ASSOCIATION
La Parole Aux Sourds is a play on words that roughly translates to « A microphone for the deaf ». This Paris-based nonprofit focuses on amplifying the voice of the deaf community by teaching sign language courses, and offering support through e-learning, in person workshops, and one-on-one counseling.
All funds raised from Unsilenced will go towards the development of La Parole Aux Sourds' e-learning school, set to launch in September 2018. The school will offer classes in International Sign Language at a variety of levels.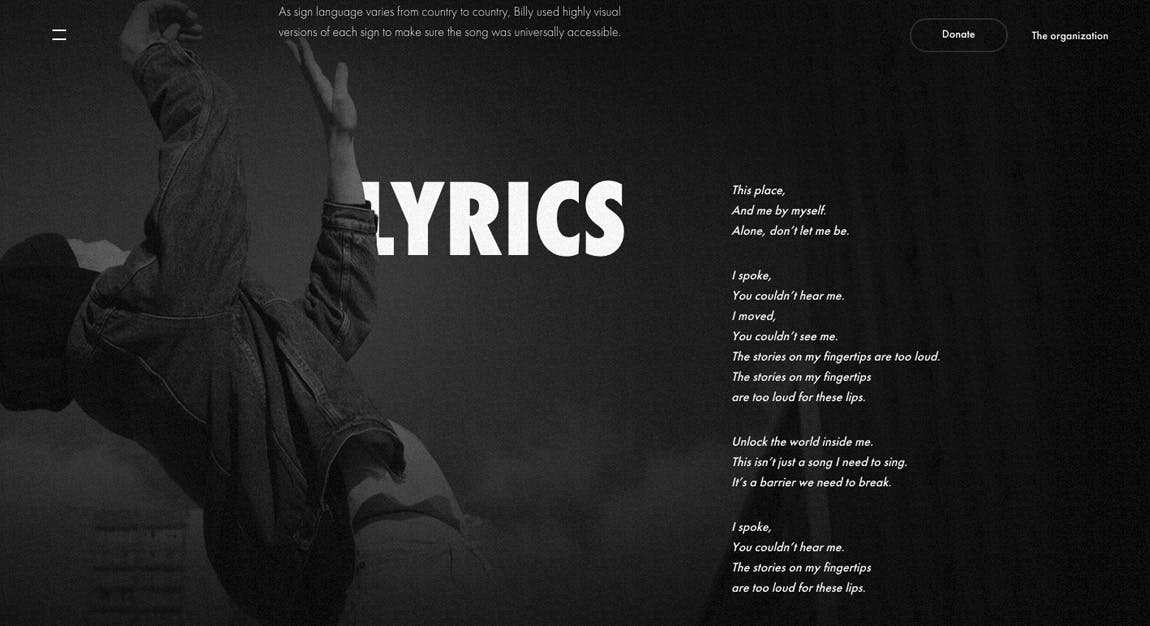 A UNIQUE AND INTERACTIVE EXPERIENCE
In order to make the user aware of the obstacles that deaf people encounter on a daily basis, the clip features Billy, a deaf professional dancer, who, through an enchanting choreography, « sings » a song in sign language.
To understand the lyrics, the user is prompted to "unsilence" Billy, generating the appearance of waves making the lyrics appear discreetly in sync with the music of the clip. The interaction places the user in front of an irrevocable observation: the need to strengthen the links between deaf and hearing people.