COLLAPSE – THE END OF SOCIETY SIMULATOR
Collapse was born as part of the promotion of Tom Clancy's The Division. A game whose realistic fiction, derived from Tom Clancy's universe, allows players to play the role of Division agents, a secret military team activated in a New York City which is devastated by a bio-terrorist attack with a militarized strain of smallpox.
" For this launch, we had the ambition to strike hard by reaching a large audience. To do this, we played on the ultra-realistic intrigue and focused our communication on the societal reality of a global pandemic risk at a time when it was at the heart of people concerns."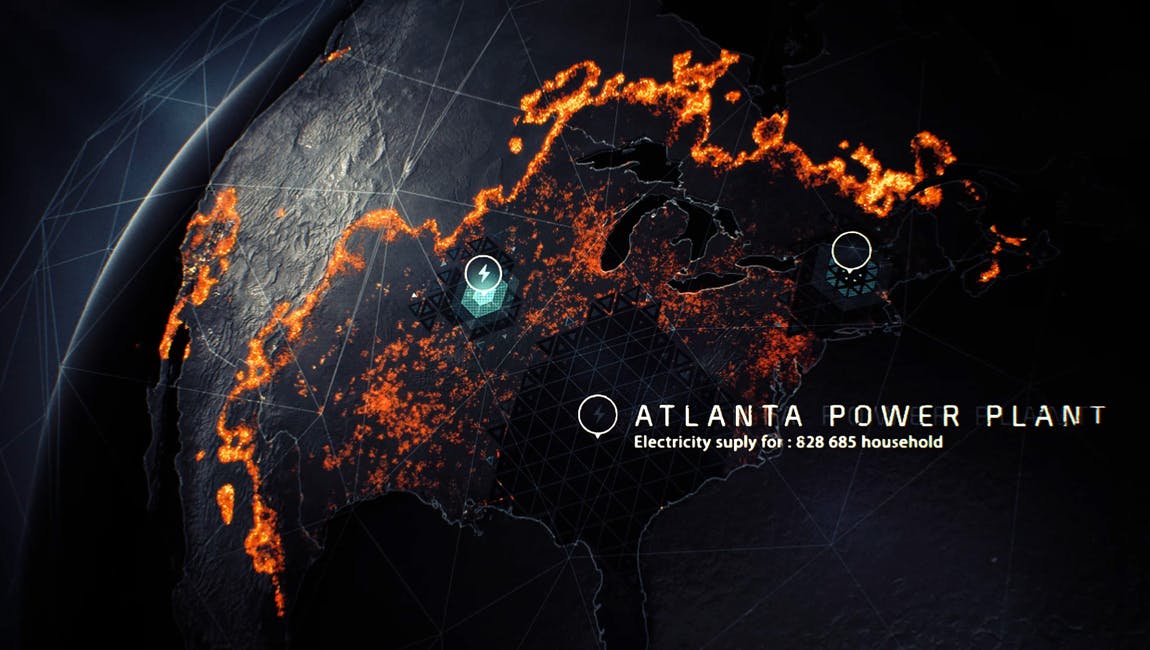 SIMULATING THE END OF OUR SOCIETY
The simulator offers a realistic simulation of the impact on the world societies of a global pandemic. The experiment begins after the user, patient zero, has been infected. He is asked to enter his address before the key elements of our society collapse in front of his eyes: outdated hospitals, shortage in pharmacies and supermarkets, riots, exodus, and finally the collapse of governments. The simulation shows how quickly the cities and the society we take for granted can break down.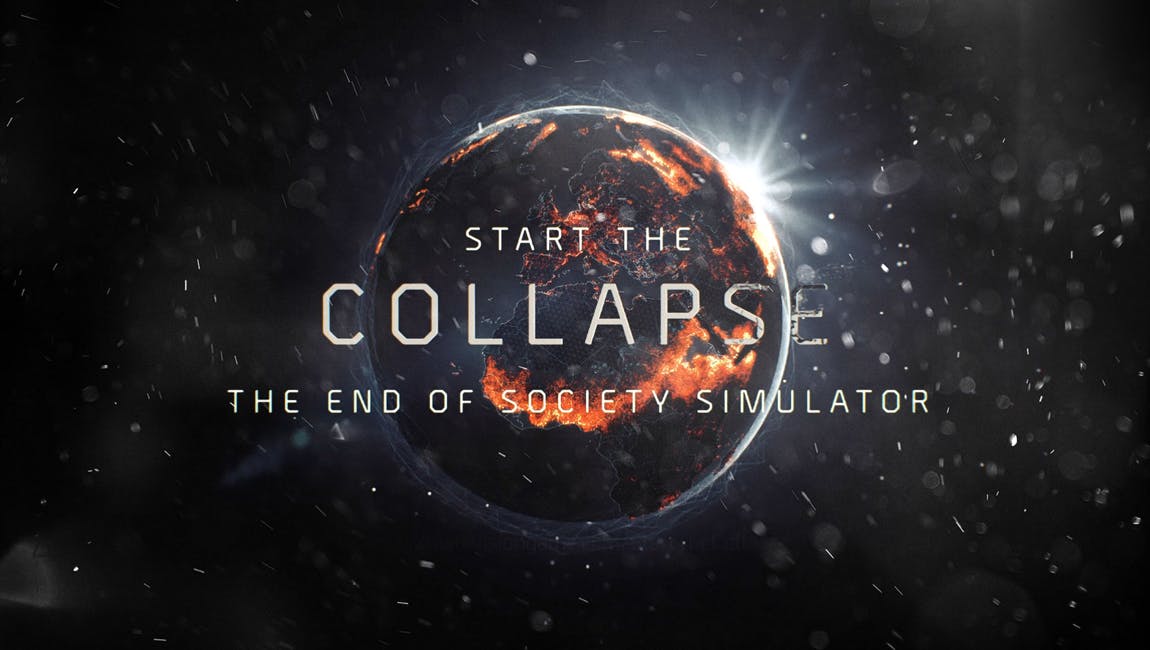 A STRIKING REALISM
To truly demonstrate the fragility of our societies, the simulation was designed to be as realistic as possible: for this purpose, we called on specialists in emergency risk, developed a pandemic algorithm that calculates the spread of the virus based on the choices made by the user, collected nearly half a million data in 3,800 cities, and expanded the set with data from the World Health Organization and History of Vaccines.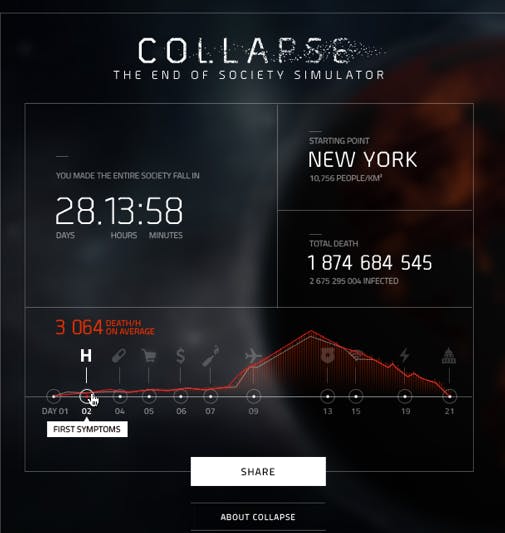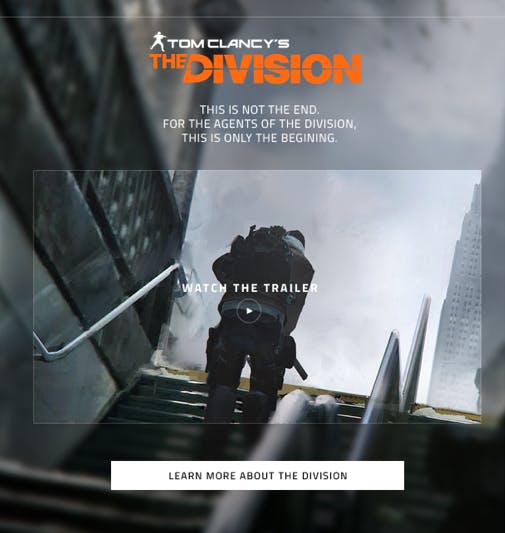 COLLAPSE QUICKLY GAINED IN VIRALITIS, ATTRACTING MORE THAN 100K VISITORS ON THE VERY FIRST DAY AND MORE THAN A MILLION USERS IN ONE WEEK.
A success that has contributed to brand and game awareness by attracting a wider audience than gamers. The game broke the sales record for the first week of a new franchise launch and sold more copies in its first 24 hours than any game in Ubisoft's history.
AWARDS
Silver PR, Bronze Digital Craft, Bronze Creative Data
Merit Mobile, Gold interactive, Bronze Interactive
Wood Pencil
Best of Show, Best Mobile Website
Site of the day
Site of the day
Gold interactive, Silver Mobile
Gold Marketing innovation, Silver Digital, Silver Brand Entertainment,