REVEAL THE VIRTUOSO IN YOU
How to re-design the products of a brand combining the mastery of fire and the Frenchelegance ?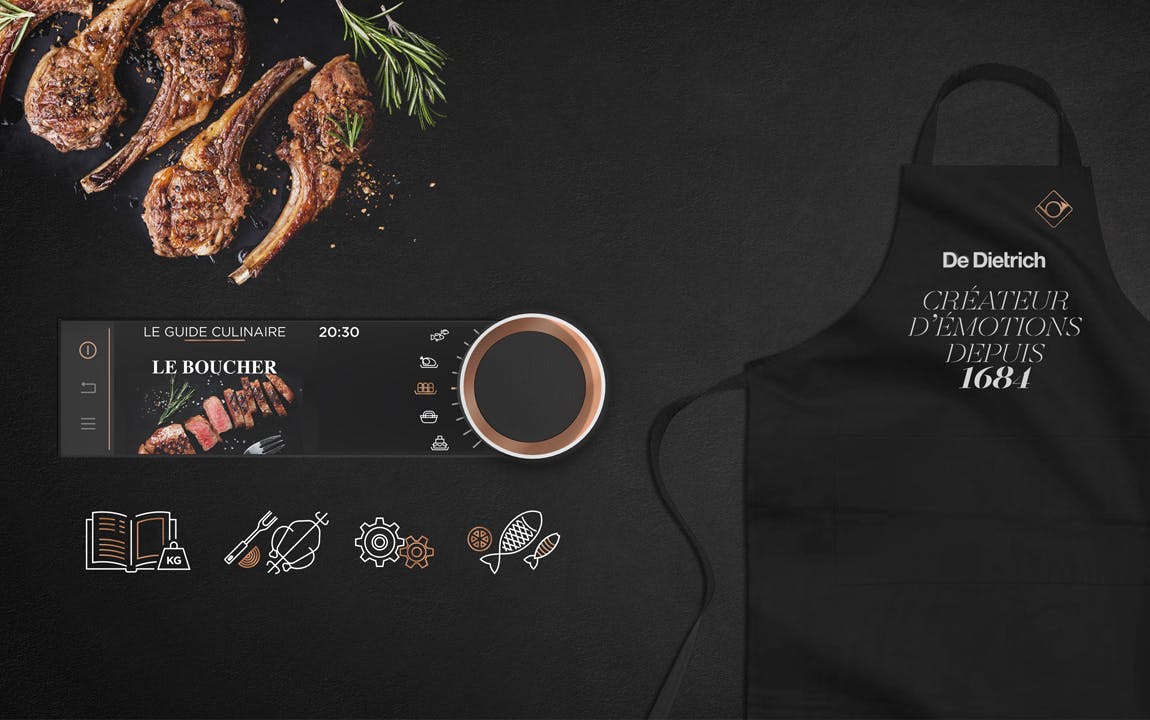 Strongly rooted in the French electric appliance history, De Dietrich continues to be perceived as a German brand not only because of the sound of his name, but also a very angular, straight, and almost cold design. Our ambition was to give meaning to De Dietrich by bringing him a French elegance.
On this subject, it was to create a breakthrough in this highly competitive electric appliance market, as part of a strong social trend : the kitchen today is the heart of the house and a place of expression for people's personal values. Cooking has become a way of life.
As a result, we have to create a design language that would embody both the heritage and the modernity, as well as the Frenchness of the brand. These are the most important concepts in terms of their ancestral know-how, their culinary skills, also their spirit of innovation and avant-garde.
De Dietrich's new product and graphic universe is based on a modernized translation of a noble materials and colors inherited from the brand's history. The agency opted the iconographies on a black background, as taken from a cookbook, setting the brand into a gourmet universe.